News Updates
Everyday Heroes Shine Bright at Northgate II in Camden
Published on May 19th, 2020 in Fair Share Housing Development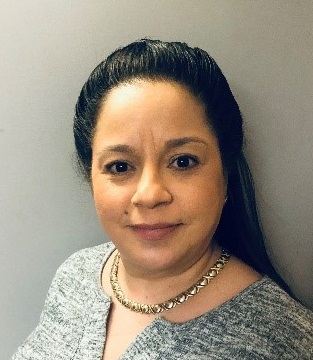 Social Services Office Manager Mayrim Rodriquez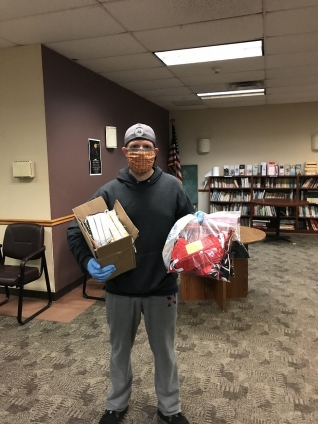 Mike O'Neill delivering masks
At Fair Share Housing, we like to call Northgate II an oasis of safety and stability in a city that has long struggled with intergenerational poverty and violent crime.
Even in the midst of a deadly pandemic that threatens their own lives, our committed staff and kind-hearted volunteers continue to offer compassionate care to hundreds of seniors, disabled folks and low-income families who call Northgate II home.
"I know this is a very tough situation for everyone, especially those who are lonely and have no one to help them," says social service office manager Mayrim Rodriquez. "I don't mind going the extra mile. It's always a pleasure and a blessing being able to help others. I like to treat our tenants the same way I want my parents to be treated — with love, care and respect."
Mayrim is just one of many dedicated staffers in a social service department that has won awards for its compassionate service and innovative work over the years.
Melonie Handberry, Director of Social Services at Northgate II, says she has been particularly impressed with Mayrim's consistent support for Northgate II's most vulnerable, dementia-stricken residents. "Mayrim has gone above and beyond by picking up groceries and ensuring our neediest tenants are on top of their medication regimen."
"It has been inspiring to see the resiliency of our residents as we continue to move forward into uncharted territory," Melonie added. "It is also inspiring to see how deeply all of our staff cares for the residents and their needs."
Thank you Marilyn, Darlene, Nancy, and Lesli as well as our Northgate II property management, security and maintenance workers – not to mention all the home health aides and assisted living caregivers who are helping our seniors maintain their independence and avoid nursing home care.
The COVID-19 crisis has also brought an outpouring of support from many longtime volunteers and donors.
Consider Mary Beth Kohler, a former MSW social work intern and longtime donor/volunteer at Fair Share Support Services, the social services arm of Fair Share Housing Development, which operates the program at Northgate II. She and her husband Bill donated 42 boxes of diapers (wow!) and 250 masks for our townhouse families. She and Bill also gave a number of gifts to help a formerly homeless family including baby wipes, baby clothes, diapers, lamps, a shower curtain, pots, pans and silverware.
Then there's Michael O'Neill, who heads a nonprofit called One Love South Jersey. Mike and his volunteers have helped spearhead our holiday meals at Northgate II, and recently his group donated 200 masks to keep our tenants safe. Mike also offered additional help to our low-rise families – including plans to purchase a computer that will provide a young person with access to remote learning opportunities.
"The residents and staff have become my family over the years and also to my sons and some of my closest friends," says Mike. "I will always do what I can to help and protect them. If you ever need me I'm here!"
Marilyn Mock, Policy Director for Wellness Services, said Mike has been an "amazing support" to our wellness program over the last five years. "Mike has recruited volunteers who donate time and goods through him and also on their own. He has been a major support for our holiday meals, donating turkeys and other all of other foodstuffs that go with them. He has donated and delivered furniture to residents who move in without furniture. He is a remarkable person. Anything that I have ever asked Mike to do, he does and never hesitates."
Other heart-warming gifts and grants are currently in progress, so be sure to stay tuned for updates.