Housing Development
Fair Share Housing Development has built and operates five housing complexes with 656 units serving more than 2,000 tenants in Camden, Burlington and Gloucester counties. Our goal is to develop an additional 474 units in the region surrounding the City of Camden by 2015.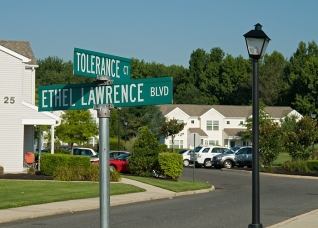 In the City of Camden, our supportive affordable housing is oriented toward the unique needs of lower-income families, seniors, and the disabled. Our long-term mission is the development of affordable housing in higher-opportunity communities consistent with the Mount Laurel Doctrine, which requires that every municipality in New Jersey provide its "fair share" of affordable housing. FSHD is one of the first nonprofit sponsor-developers to provide housing for very low-income families in the suburbs. Our housing reaches families with incomes in 2011 between 10 percent to 30 percent of median income — or $8,040 to $24,120.
FSHD's goal is to develop and transform the tri-county Camden Metropolitan area into an inclusive region through the provision of affordable housing linked with education, health, and social service support programs. FSHD will locate its future developments in communities with integrated schools and access to meaningful employment for low-income and moderate-income households. Our mission is based on the concept that the tri-county region will share the responsibility to provide affordable housing and act for the common good, provide equal opportunity, and freedom from economic and racial discrimination.
In addition to the 656 units it currently manages, FSHD has 474 units in the development pipeline in Mount Laurel, Cherry Hill, and Woolwich Township.
Read more about our urban housing developments, suburban housing developments, and forthcoming senior/assisted-living developments.