News Updates
Jesuit Volunteers End Year of Service Working Remotely
Published on July 30th, 2020 in Margaret Donnelly O'Connor Education Center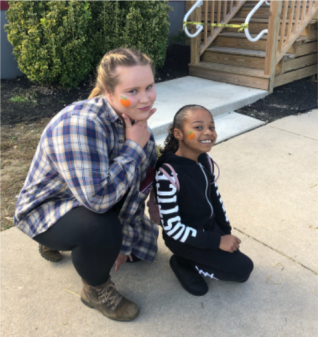 Kaitlyn DeVeydt Is Joining the Education Center Staff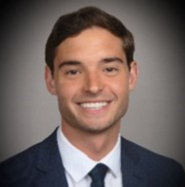 Scott Henderson Has Headed Off to Medical School
The year was also very challenging for Jesuit Volunteers Scott Henderson and Kaitlyn DeVeydt, who had to end their 2019-2020 year of service remotely. "Working from home, particularly during a pandemic was not easy, but routine, list-making, and the smiling faces of MDOC staff and students (mostly virtual), has made the time both productive and rewarding. Though not the same as on-site service, I've loved finding creative and innovative ways to serve the Ethel R. Lawrence Homes community," said Kaitlyn DeVeydt.
We are delighted to report that Kaitlyn has accepted an opportunity to stay on at the Education Center as a full-time member of the team.
Scott Henderson is heading off to medical school. He was accepted into five different programs and will be attending Kaiser Permanente School of Medicine, a new school in Los Angeles that is opening this summer. Scott chose Kaiser because he wanted to be part of the inaugural class. He is among the prestigious cohort of students whose tuition is being waived by the school for the years 2020-2024.
We are certain Scott will bring his intellect, passion, and heart to the school, just like he did at the Margaret Donnelly O'Connor Education Center. "I was supported wholeheartedly by my fellow MDOC/Fair Share staff members throughout my entire application process, which I was so grateful for," Scott said. "I will miss my time, co-workers, and of course, the students at MDOC dearly as I continue my career. I hope to visit soon!"
Thank you, Scott for giving us an incredible year filled with magic tricks, fun science experiments, and so much more! We will never forget you and wish you the best in your future endeavors.