News Updates
Education Center JV Is An Aspiring Pediatrician
Published on September 18th, 2020 in Margaret Donnelly O'Connor Education Center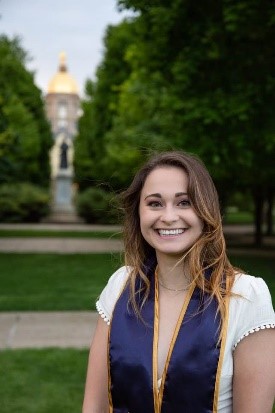 My name is Jackie Kirsch and I am one of the youth coordinators at the Education Center. I was born and raised in Durham, North Carolina. I graduated from the University of Notre Dame this year, and majored in Neuroscience and Behavior with a Pre-Med focus. I enjoy basketball, hiking, cooking, and fitness.
I chose to do JVC because of its emphasis on social justice and community. I was initially drawn to Fair Share Housing Development because of its mission to provide low-income families with affordable housing. I also chose to spend my year of service at the Education Center because I enjoy working with children. Throughout high school and college, I built relationships with children while working at summer camps, tutoring programs, and my local hospital's pediatric unit as a volunteer. Through my Neuroscience major, I learned about the developing brain from birth through adolescence. I am passionate about supporting children's social and academic needs to ensure healthy brain development, so that they can be successful in the future.
I am currently applying to medical school, with the goal to enroll in the Fall of 2021. Another reason I decided to work at the Education Center was to build on my experience working with children, since I am considering becoming a pediatrician.
Being a JV during a pandemic will be a challenging but rewarding experience. Working virtually to educate and support children will require creativity and patience. I am nervous but also excited to start working and contributing to the Fair Share community. I did not want to back out of the JVC experience in spite of the pandemic, especially because the kids at Fair Share will need more support than ever in their new virtual learning environments.