News Updates
Education Center COVID-19 Back-to-School Update
Published on September 8th, 2020 in Fair Share Housing Development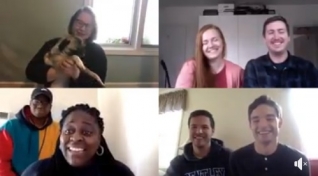 COVID-19 UPDATE: To help our kids and their families deal with the difficulty of growing up during a pandemic, the Margaret Donnelly O'Connor Education Center at Ethel Lawrence Homes is now operating a virtual homework club, featuring one-on-one online tutoring as well as a range of enrichment and self-care workshops offered via Zoom.
We want our students to have a safe space in which to process challenging topics, including the Black Lives Matter movement and the trauma of dealing with systemic racism, and how to stay safe in the midst of a deadly pandemic that has claimed a disproportionate number of Black and Brown lives.
Our goal is to help our kids stay on track during an era of remote learning that threatens to dramatically widen the achievement gap between rich and poor students.
OUR KIDS NEED YOUR HELP AS NEVER BEFORE — DONATE TODAY!