News Updates
Education Center Celebrates First Annual Latinx Heritage Event
Published on October 1st, 2020 in Fair Share Housing Development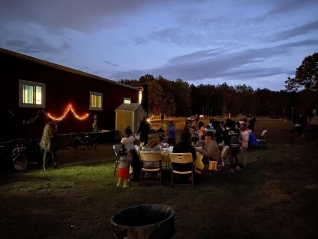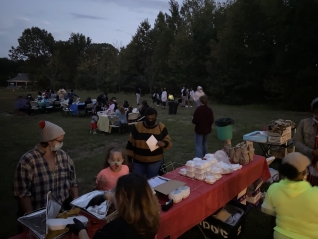 By Kaitlyn DeVeydt, Education and Recreation Coordinator
September 15th marked the start of Latinx Heritage Month and this year the Margaret Donnelly O'Connor Education Center decided to host its first annual Latinx Heritage Celebration Event! On October 1st from 6:30 p.m. to 9 p.m., the open field behind the Education trailer was lit up with string lights, brightly-colored pumpkins, sugar skulls, and delicious smelling treats from all over Latin America.
A special thanks to the amazing moms who helped make this event so special: Jackie Crespo, Deitra Chamberlain, and Yasmin Oree. We could not have had a successful socially distant event without you!
The evening commenced with a musical performance by Ali Richardson (who performed at the Black History Month Celebration) and Autumn Zellers. They dazzled guests with Selena covers, a song from Coco, and traditional music selections from Colombia, Mexico, and Cuba.
Guests enjoyed Mexican rice, sweet plantains, empanadas, tostones, and churros just to name a few. After the music wrapped up, guests were invited to the side lawn for a movie screening of Coco on a huge 20-foot tall screen. In spite of the pandemic, the Margaret Donnelly O'Connor Education Center was able to safely and brilliantly celebrate the Latinx Community both within the development and in the world as a whole.
The fun didn't stop there though, Resident Victoria Sims and her son, Jordan Fullman, won a free piñata stuffed full of delicious candy! We look forward to making the Latinx Heritage Celebration an annual event at the Margaret Donnelly O'Connor Education Center and continuing to celebrate our Latinx Community year round.