News Updates
A Banner Year for FSHD
Published on November 21st, 2019 in Fair Share Housing Development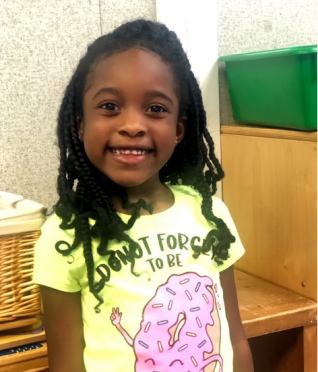 As we wind down 2019, Fair Share Housing Development is celebrating what has turned out to be a banner year.
This November, we broke ground on a new outdoor recreation area at our Ethel R. Lawrence Homes (ERLH) development. The 6-acre site will feature two basketball courts, a playground and a 4,600 square foot pavilion that will allow us to relocate and expand the Margaret Donnelly O'Connor Education Center. The pavilion will feature two classroom/multipurpose spaces, a library, a conference room, various offices and an outdoor picnic area as well as a commercial kitchen, so we can provide nutritious snacks to the children attending our homework club and lunch for elementary students in our summer enrichment camp.
Depending on the weather, we will also start construction in early 2020 on Evans Francis Estates, which will create 54 affordable homes in Cherry Hill Township. It took more than three decades to win approval and financing for this development – a battle that was even more difficult than what FSHD faced trying to build ERLH, our flagship development.
Next year, Ethel R. Lawrence Homes will celebrate 20 years of operations! We have some fun events planned for to celebrate the vision of our founder, Peter J. O'Connor; Ethel Lawrence, the namesake of the development, who is often called the Rosa Parks of affordable housing; and many others who helped FSHD win the decades-long struggle to build this award-winning complex.
We are thrilled that ERLH, and our nearby Mount Laurel development Robinson Estates, which features 24 single-family homes, a rarity in affordable housing, remain a national housing model for breaking the cycle of poverty.
Research from Harvard and Stanford shows that a child like Ja'Nai (see picture) living in Ethel R. Lawrence Homes will grow up to earn DOUBLE the income of a young person from Camden.
They are also:
• More likely to ATTEND COLLEGE.
• Less likely to become a single parent.
• More likely to live in better neighborhoods as adults.
Low-income families who move to high-opportunity towns like Mount Laurel reported feeling HAPPIER and SAFER. They are also less likely to suffer from:
• Diabetes
• Obesity
• Depression
• Anxiety
Fair Share Housing Development is truly transforming lives. Giving working families the chance to live in a safe neighborhood near decent jobs and excellent schools is not just a good deed – it's good policy.