News Updates
Christmas "Gift Shop" A Hit in Camden and Mount Laurel
Published on December 20th, 2017 in Fair Share Housing Development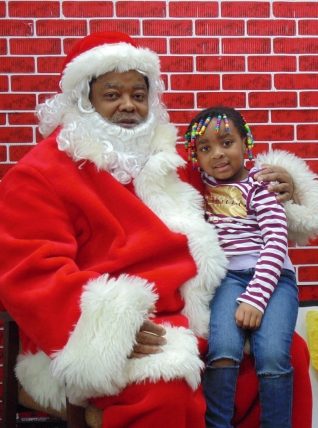 Our Northgate II development in Camden is home to some 150 boys and girls who endure the daily struggles associated with living in one of our nation's most violent and impoverished cities. Each year, we display toys in our community room and allow parents to "shop" for gifts for their children.
We do the same thing at the Margaret Donnelly O'Connor Education Center, where the kids also get to enjoy a delicious "Breakfast with Santa." These holiday donations offered our young residents a moment of welcome relief, good cheer, and the chance to smile with the delight that only a wonderful new toy can inspire.
Our hard-working staff also coordinates a Thanksgiving luncheon as well as a Christmas meal for scores of low-income seniors, disabled adults and poor families. Our holiday celebration offers Northgate II residents a delicious meal delivered with good cheer—a much-appreciated respite from their daily struggles.
Thanks to all of FSHD's generous donors for helping us make a difference and for giving our families the chance to dream of a brighter tomorrow.