News Updates
What Does Our Virtual Homework Club Do?
Published on November 13th, 2020 in Fair Share Housing Development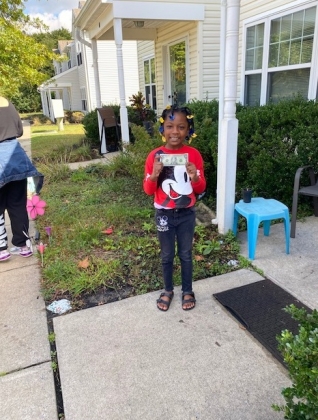 Our Peter Peso rewards program encourages our students to excel!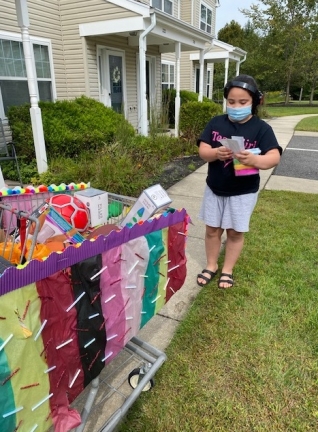 COVID-19 UPDATE: To help our kids and their families deal with the difficulty of growing up during a pandemic, the Margaret Donnelly O'Connor Education Center at Ethel Lawrence Homes is now operating a virtual homework club, featuring one-on-one online tutoring as well as a range of enrichment and self-care workshops offered via Zoom. We want our students to have a safe space in which to process challenging topics, including the Black Lives Matter movement and the trauma of dealing with systemic racism, and how to stay safe in the midst of a deadly pandemic that has claimed a disproportionate number of Black and Brown lives. Our goal is to help our kids stay on track during an era of remote learning that threatens to dramatically widen the achievement gap between rich and poor students.
Our Virtual Homework Club offers individual tutoring from 10 a.m. to 6 p.m. We serve between 50 to 70 elementary and middle-school students, as well a number of high school students. All tutoring is offered via Zoom and scheduled to meet the needs of our students. We also provide a daily enrichment/hangout call each day from 3 to 4 p.m. and encourage children to excel through our Peter Peso rewards program. Prizes include: Hiking Adventure with Mr. Mike, Movie Night provided by MDOC (movie rental, popcorn, candy etc.), Campfire/S'mores Night, Manicure with Ms. Chantel, Karaoke with Staff, or Science Experiment Extravaganza with Ms. Jackie.
We are in regular contact with all of our students' teachers and invite parents to reach out to us via email, Zoom, telephone call or text. Parents are struggling with the new normal. "I honestly can't think of a single parent who hasn't said they are exhausted," says Education Director Michael Morris. "It's put a lot of pressure, especially in homes that feel crowded, to have everyone trying to find a quiet place where they can work and be left alone."
Stress reduction and self-care are top priorities for everyone. "Most parents are worried that even if the grades are OK, they feel their kids are stressed out/mental unhealthy," says Morris. "Being stuck in the house all of the time coupled with all of the stress of current events is really weighing on the minds and hearts of our kids."
Fortunately, our youth are quite resilient. "Most students are pulling it together through a group effort of themselves, their families, MDOC staff, and teachers who care," Morris says. "There is a lot going on but it feels good to get everyone pulling in the same direction. We've had several students who were struggling to turn in work in a timely manner but after weeks of talking with parents, daily meetings on Google classroom, and coordinating with teachers, we're now seeing those students excel!"