News Updates
Organizational Skills, Self-Care Are Top Priorities For Our Youth
Published on November 6th, 2020 in Fair Share Housing Development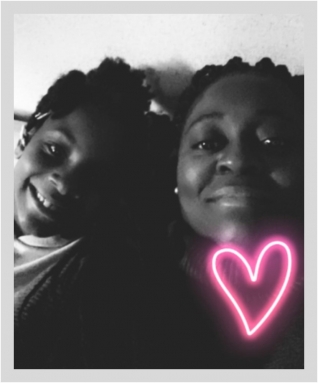 By Chantel Young, Associate Education and Social Services Director
Greetings from Virtual Margaret Donnelly O'Connor Education Center Afterschool Program! The new school year has started for students and it definitely feels much different than years past. While most students have made the transition from school to fully remote learning fairly easily (having been fully online at the start of the pandemic), this new year has not been without its challenges.
Nearly half of our enrolled students are attending school via the hybrid model, which is a first for them. Hybrid includes a combination of in-school and online instruction with asynchronous learning. For many of our students, the learning curve has been steep. Hybrid learning expects students to be incredibly independent and efficient to successfully manage their school days. Students as young as seven years-old are routinely asked to remember class cohorts, in-school schedules versus remote learning schedules, and due dates for asynchronous assignments, all while still adjusting to new dynamics at home.
I spoke to one parent recently who admitted that the struggle to balance her job responsibilities with the needs of her two daughters (ages seven and nine) during the school day was affecting her own mental health and productivity. She stated that her only wish was that her girls could be more structured and independent, so she could get some work done. The truth is that she is not alone. Out of that conversation, a simple idea was born that will benefit and support all of our families. If our students need to be more independent and structured, why don't we show them how? Sometimes, it's the smallest changes that make the biggest difference.
Currently, we are teaching these young girls how to use daily/monthly calendars. One of our JVs (Ms. Jackie) made huge wall calendars that the girls decorated (which they loved) and labeled themselves. We had a 45-minute educational session on the importance of keeping a schedule and reviewed each of their current class schedules. The girls are responsible for writing out their schedules everyday and we will provide all of the materials for them to so, free of charge. We will also begin training all of the students that we tutor with this critical organizational skill.
Another challenge we uncovered is our students are struggling to find a designated study space in their homes. Oftentimes, tutoring sessions are interrupted by the voices of family members or the pressing demands of a younger sibling. I've even had one determined student complete our reading session from a mobile phone while sitting in her dad's car. While I was completely blown away by this student's dedication (she's 8), no student should ever have to work this hard to find space for education. To help, we'll soon be providing noise-cancelling headphones to all enrolled students to literally drown out the noise and make it easier for students to focus. I'm also hoping to expand this by creating a "portable desk," which will include a lap desk, mouse, and supply bag.
We're also continuing our focus on self-care, providing virtual small group activities and individual wellness interventions when necessary to help students manage stress and reduce feelings of isolation. The pandemic may have caused the traditional afterschool program to have changed, but our commitment to our students and families will always remain the same.