News Updates
Summer 2020 Education Program Update
Published on August 11th, 2020 in Fair Share Housing Development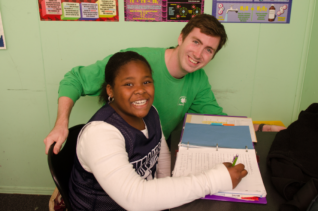 FSHD is continuing to deliver services and keep the children who attend the Margaret Donnelly O'Connor Education Center on the track to success, despite the switch to remote learning that will likely continue into the 2020-2021 school year because of the ongoing COVID-19 pandemic.
Our school district, like many others across the nation, is still trying to figure out how to move forward in the crisis — we will keep you updated as the academic year progresses. It's an unprecedented time for educators. In too many U.S. towns, school districts lack the funding to supply their students with computers and many families don't have access to the Internet.
Our children are among the lucky ones. The Mount Laurel School district has provided each and every student with a Chromebook computer, which allows them to access their online classrooms, as well as the enrichment programs offered by the Margaret Donnelly O'Connor Education Center.
Experts are deeply concerned the shift to remote learning will widen persistent achievement disparities across income levels and between white students and students of Black and Latino heritage. Studies show that four out of 10 low-income children who did have access to computers only accessed remote learning once a week.
Our staff worked hard to ensure this didn't happen. Last semester, they set up Google classrooms, Zoom calls and used FaceTime as well as phone calls to try to keep our students on track. To help kids deal with social isolation, we hosted a range of digital events, including yoga, trivia contests, music parties, Tik Tok challenges, video game hangouts, Boys' and Girls' nights and a number of "self-care" Zoom sessions. Most of our students handled the transition to distance learning quite well, but stress management remains a hot topic.
"We are uncertain what the Fall will bring but we are preparing a physical program, an online program, and a hybrid program to cover all of our bases," says Education Director Mike Morris. "We will continue to strive to provide the best for our students regardless of how our country is faring."
For the first time since its founding, the Margaret Donnelly O'Connor Education Center did not host an in-person summer enrichment program in June and July. Instead, we offered one-on-one tutoring sessions to help our students avoid the "summer slide" in learning.