News Updates
Meet Our 2019-2020 Jesuit Volunteers!
Published on September 2nd, 2019 in Margaret Donnelly O'Connor Education Center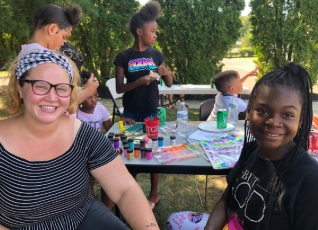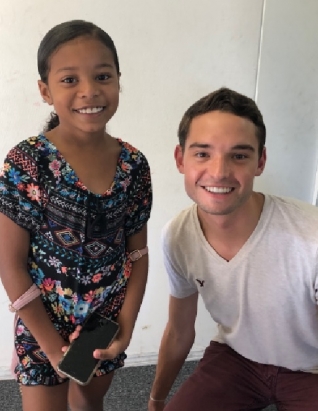 This year, we are pleased to welcome two new Jesuit Volunteers: Kaitlyn DeVeydt and Scott Henderson. Kaitlyn is a graduate of Boston College. She boasts a Bachelor's Degree in English and a French/Creative Writing Minor. Kaitlyn hails from Carmel, Indiana, where she grew up in a large family with 9 younger brothers and sisters! She loves yoga, squishy dogs, and humor. This is Kaitlyn's second year as a Jesuit Volunteer. Last year, she was in Tanzania, where she worked as a high school teacher.
Scott grew up in Massachusetts and also graduated from Boston College as a Neuroscience Major on a Pre-Med track. On campus, Scott embraced a range of opportunities, including acting as a Resident Assistant, completing internships in the health/neuroscience fields, participating and leading retreats on campus. His hobbies include volleyball, reading, and watching movies. He has completed service trips to Nicaragua, Virginia, Los Angeles, and South Carolina, and has wanted to do a year of service with the JVC since his freshman year.
Both Kaitlyn and Scott are delighted to have the opportunity to empower our ERLH youth. Each year, the Jesuit Volunteer Corps provides two full-time youth coordinators to work at the Margaret Donnelly O'Connor Education Center. Jesuit Volunteers commit to one year of post-college service where the need is greatest and to live in apostolic community with other Jesuit Volunteers.