Cooper Plaza Historic Homes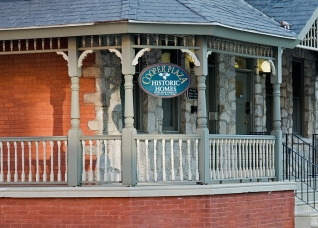 Cooper Plaza Historic Homes is a 64-unit mixed-income 34-building development adjacent to the Cooper Hospital Medical Complex, which is part of the Cooper Plaza Historic District. The project was developed by rehabilitating 25 historic buildings which had been abandoned for more than 10 years and the construction of 9 new infill houses which replicate the design and complement the historic buildings. Cooper Hospital, a regional medical center and the City of Camden's largest employer, is undergoing a $500 million expansion plan which will renew the entire Cooper Plaza Historic District.
The rehabilitated buildings, which date back to the Victorian Era, were originally homes for doctors and administrators at Cooper Hospital. Influences from the Second Empire, Queen Anne and Colonial Revival architectural styles can be seen in the buildings' stone facades, mansard roofs with imbricated shingles, pedimented domes, porches with turned posts and spindlework, pressed metal bay windows and ornate cornices. Cooper Plaza Historic Homes commenced occupancy in 1995.
In 2011-2012, after 16 years of operations, FSHD will seek financing to totally renovate Cooper Plaza Historic Homes with new energy-efficient components: roofs, windows, insulated walls, appliances and lighting.
Image Gallery