News Updates
Northgate II Wellness Program Holiday 2016 Update
Published on December 8th, 2016 in Northgate II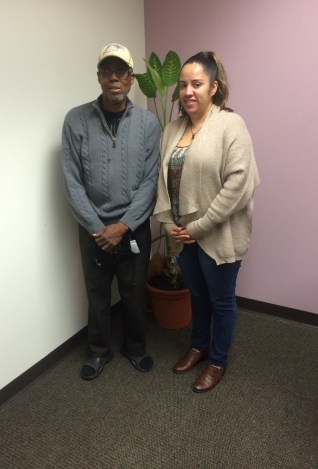 There's no place like home, especially during the holiday season.
This festive time of year brings to light a sad reality: many older adults who would like to "age in place" are unable to do so, particularly if they are low-income minorities.
The main issue isn't just affordable housing, it's also the lack of social services. Assisted living, the housing of choice for middle- and upper-income seniors, is rarely an option for the poor.
But Fair Share Support Services, the social services arm of FSHD, is at the forefront of the movement to change this situation. Our wellness program at Northgate II in Camden has received widespread media attention as well as grant support because our innovative work integrating social services support with affordable housing has provided a model that is being replicated by other nonprofits across the nation.
We're thrilled to report that our assisted living program is going like gangbusters; Caring, Inc., which administers the assisted living program at Northgate II, recently started offering a day care program to our seniors, who also benefit from a congregate lunch program.
Other popular programs include healthy cooking classes, massage therapy and on-site exercise classes to help improve strength, flexibility and endurance. More than 80 Northgate II residents who suffer from chronic health problems (such as hypertension, asthma, diabetes, obesity, heart disease) have also participated in a series of peer-led workshops that has helped them learn how to better manage these conditions — so they can feel better and avoid unnecessary trips to the hospital; because many of our residents are Hispanic, we conduct some of these workshops in Spanish.
Frank Ivey, pictured above with Northgate II social worker Yeidy Marrero, praised our wellness work, and especially the staff, for being "always concerned" about residents. Frank has participated in our chronic disease self-management workshop as well as our healthy cooking classes, which he appreciated because it helped him to "cook better and improved my eating habits – I'm eating much less salt now."
"If it wasn't for the wellness program, residents would not be getting proper care," Frank added. "It's a blessing."
We also started an intergenerational program this year which was met with much enthusiasm by our residents. The program, a partnership between Northgate II and the Molina Elementary Mastery Schools of Camden, paired eight students between the ages of 10 to 13 with 10 seniors from our high-rise. The students and seniors participated in a social game and a craft activity.
The social "game" encouraged each student and resident to identify the four most valuable things in their life, then asked them to "take away" something until there was only one left. Billy, one of the students, recalled that all of his partners identified the same thing as "most valuable" at the conclusion of the game: "We all ended up with family." Ana Volmar was one of the seniors who said she really enjoyed the intergenerational program: "I don't usually leave my apartment to come downstairs for activities, but if the activity is like this one, I will come down!"
We are very proud of the work that we are doing to help our residents live a more enriched and healthy life – in their own homes.